Situated on the Limpopo River Mouth. Luxurious chalets within walking distance of endless beaches and towerring sand dunes.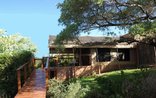 Naara Eco-Lodge & Spa is a luxury lodge and adventure accommodation located behind the sand dunes of the Indian Ocean, in the coastline of Mozambique. Built on the banks of Nhambavale Lake in Chidenguele, overlooking untouched dune forests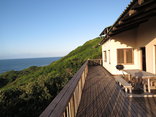 Nestled in the dunes of Xai Xai beach is the holiday resort of Eco-Estate. Built in perfect harmony with nature and flowing with the rolling dunes that protect this pristine coast-line.